Join Us
24 Sep, 2022
@ 9:00 am - 1:00 pm
Moringa School
24 Sep, 2022
9:00 am - 1:00 pm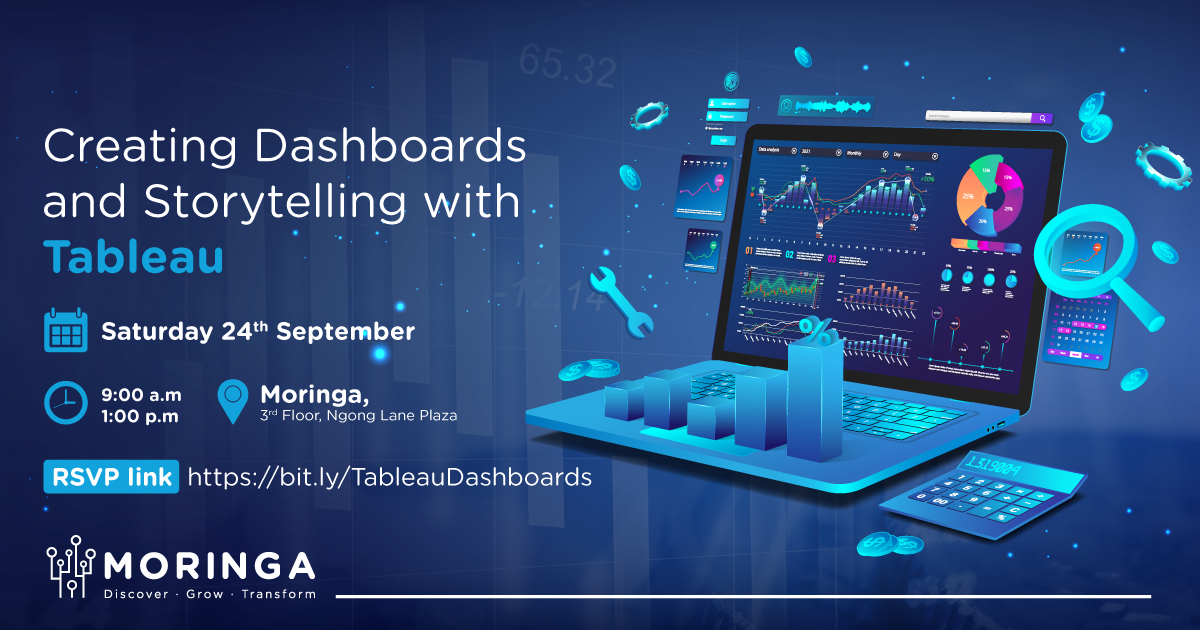 In this workshop, you will create dashboards that help identify the story within your data. You will discover how to use Story points to create a powerful story to leave a lasting impression.
You will work with this COVID – 19 Dataset. Using Worksheets, you will learn to draw insights related to the data and eventually design a Tableau Dashboard.
What will be covered 
Combining data and following best practices to present your story 
Creating calculated fields for KPIs to build a figure that will be used to measure progress in the data 
Assembling a dashboard 
Analyzing concepts and techniques for compelling storytelling with data 
PrerequisitesHave Tableau Public Desktop (version 2019. x or later) downloaded and installed on your computer. Tableau Public Desktop is free and can be downloaded here. You will need to provide a valid email address.