Join Us
3 Feb, 2022
@ 7:30 pm -
Twitter Spaces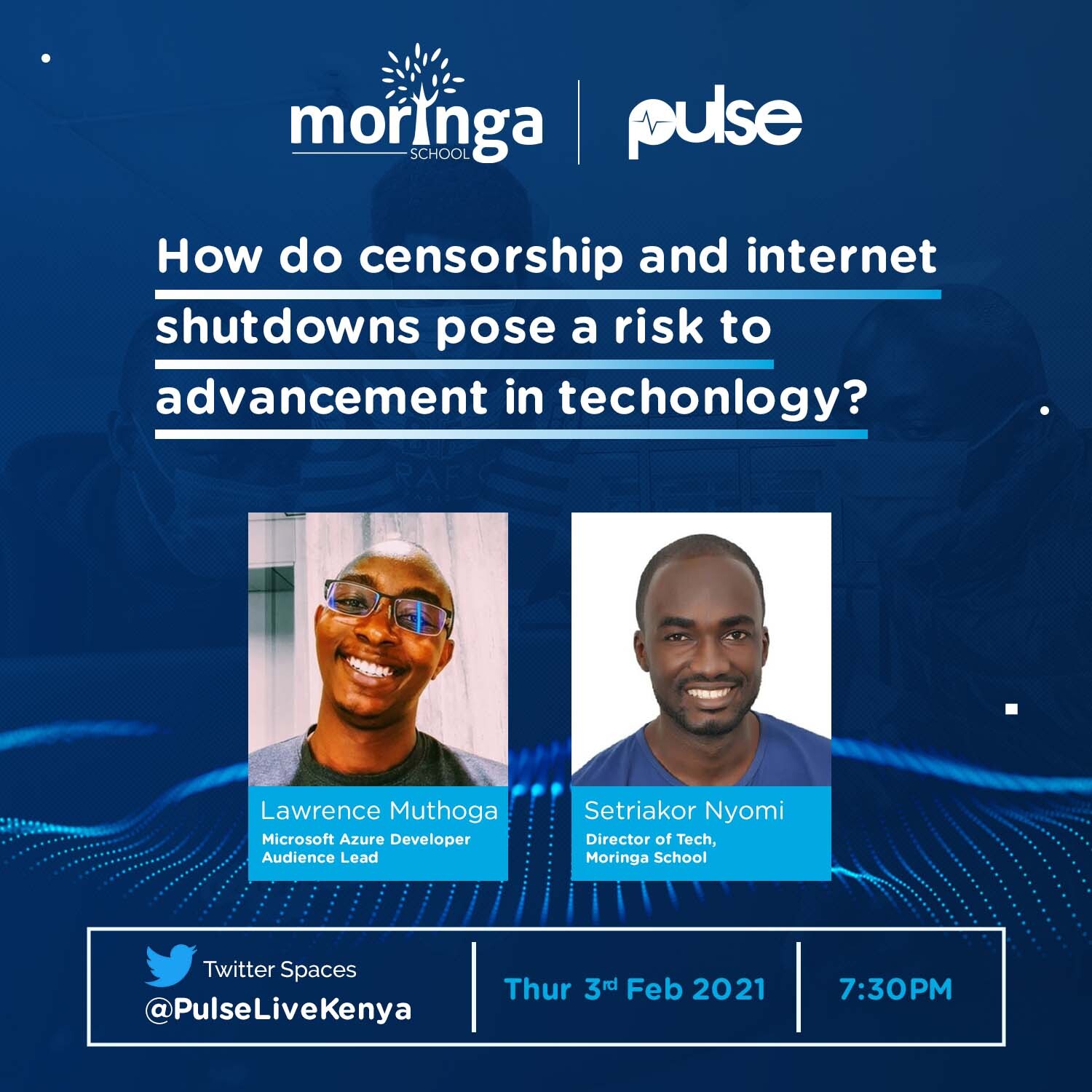 Join our Director of Technology, Setriako Nyomi, and Microsoft Azure Developer Audience Lead, Lawrence Muthoga as they unpack this hot topic on censorship and internet shutdowns and their effect on progress being made in the tech space in emerging markets like Kenya.
This will be a live discussion happening on Twitter Spaces and is open to all attendees. You can tune in at https://twitter.com/PulseLiveKenya
The audio clip will be posted after the end of the session.