Join Us
28 Jan, 2022
@ 11:30 am - 12:00 pm
Facebook Live
28 Jan, 2022
11:30 am - 12:00 pm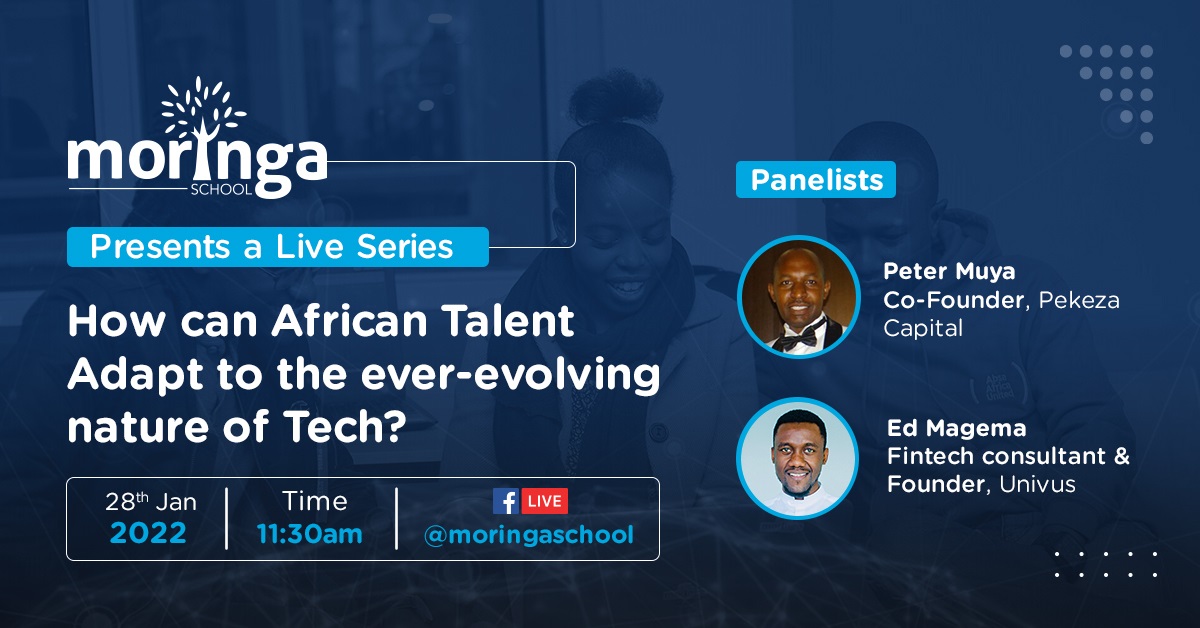 How can Africa keep up with the ever-changing nature of technology?
Join us this Friday at 11:30 a.m as we deep dive into this topic with panelists:-
1. Ed Magema – Fintech consultant & Co-founder of Univus
2. Peter Mũya H an award-winning ICT consultant. & Co-founder, Pekeza Capital
Moringa School FB Live
Don't miss out.