Join Us
27 Aug, 2022
@ 9:00 am - 2:00 pm
Moringa School
27 Aug, 2022
9:00 am - 2:00 pm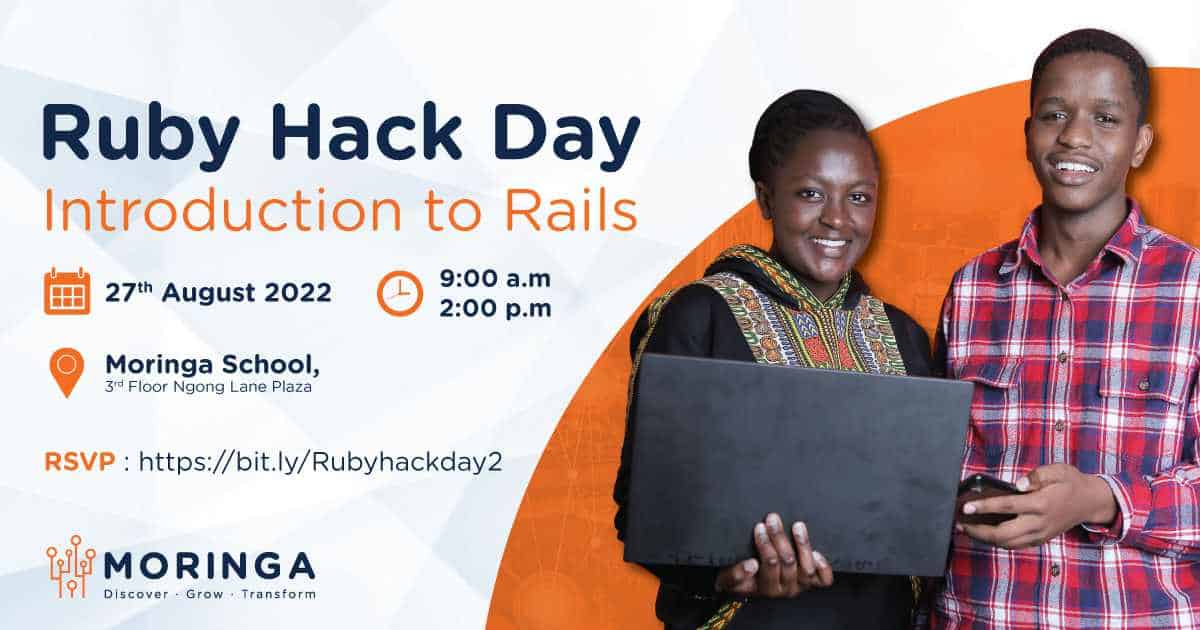 Ruby Hack Days are for Developers or people who want to learn Ruby.
There will be something for everyone, experienced Ruby developers can share ideas with other experienced developers. If you're a beginner, there's plenty to learn on the day.
It's recommended that attendees bring their own laptops on the day with Ruby already set up and installed. If you've never played with Ruby before it would be good to do a little bit of learning before the day but it's not a requirement as all are welcome. For this second series, the attendees will be taken through an introduction to rails, Rails is a server-side web application development framework that is written in the Ruby programming language.