Join Us
16 Jun, 2022
@ 11:00 am - 12:30 pm
Webinar
16 Jun, 2022
11:00 am - 12:30 pm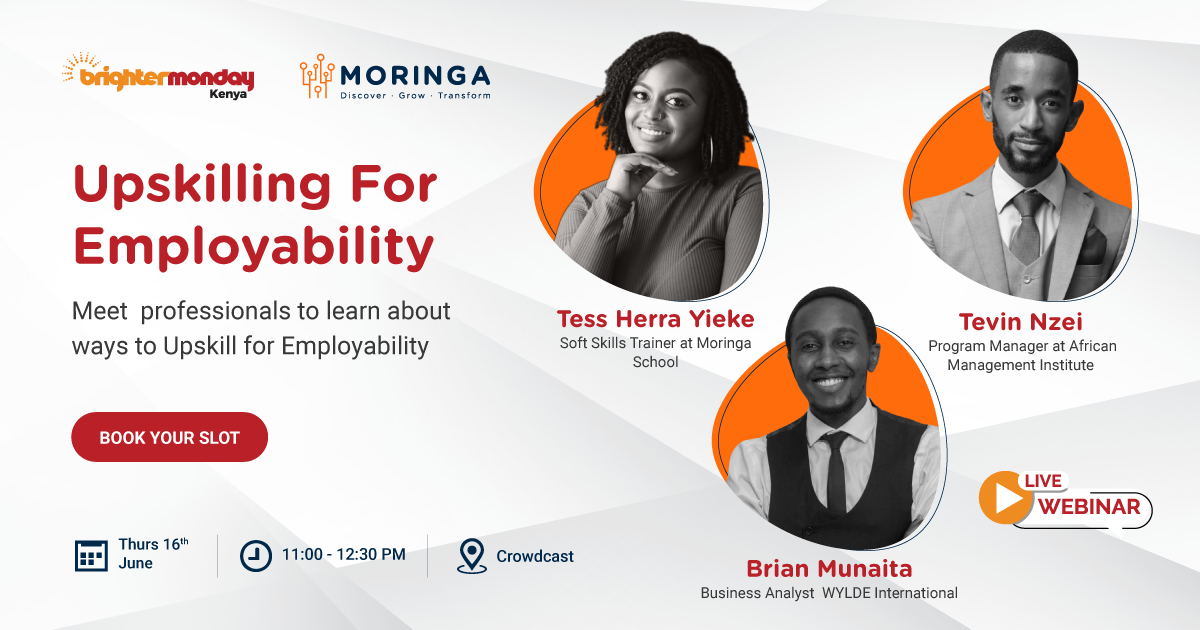 Defining your career path is the most important decision you will make because it determines your future.
In partnership with Brighter Monday we invite you to join this webinar next week to learn from a team of experts as they share strategic insights on how to upskill for employability, kickstart your career and climb up the career ladder.
If you are an early career professional in tech or any other field this webinar is for you. Don't miss out.