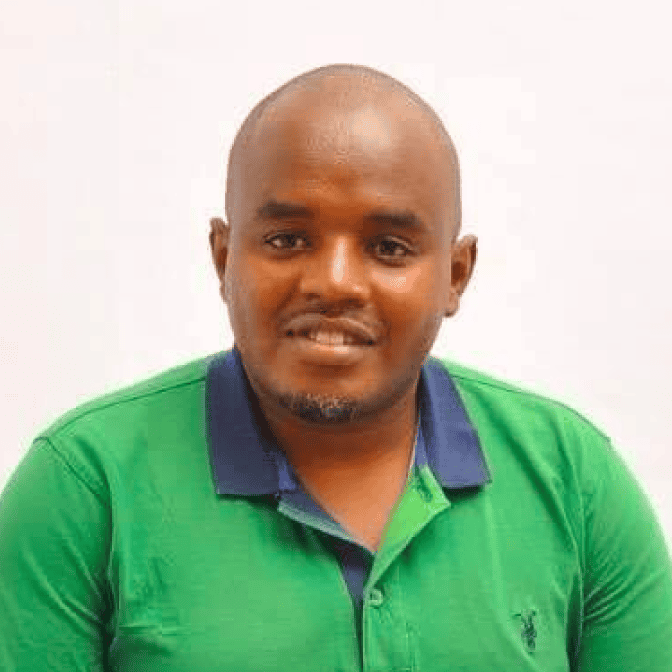 As The Economist aptly put it in 2017, the world's most valuable resource is no longer oil, but data. Technology advances have made it much easier to amass data in huge quantities. Capitalizing on this data helps to create value and growth, which is why organizations are investing in people and technological capabilities to extract greater value from data. The digital and data revolution provides massive opportunities for finance functions and accounting professionals as you will understand in Stephen's story.
Tell us about yourself.
I am Stephen Gathai, a finance professional with over 10 years of experience. I'm also a Certified Professional Accountant (CPA-K) and Certified Investment and Financial Analyst (CIFA), currently working in audit. At Moringa, I am a Data Science Part-time student and we're in Phase 2, tackling statistics.
You work in audit and have a background in finance. What made you decide to study Data Science?
In the rapidly evolving landscape of technology, the contribution of data scientists plays a pivotal role in driving innovations and success. Currently, auditing has shifted from being qualitative to quantitative, where the use of data is vast. I work in the manufacturing industry where there is a lot of data to sift through. All the data is to be audited and presented with well-backed support. That gave me the drive to study Data Science since before, I could use Excel to conduct my analysis which is time-consuming and inefficient. Learning science-based tools as I am in Data Science enables me to undertake my work with efficiency. With the skills I am gaining, I can comfortably do data elimination, increase my sample sizes and work with huge sets of data with ease.
I believe that you did research before settling on Moringa for the Data Science program. So what made you choose Moringa over other institutions?
I was certain that I wanted to pursue Data Science because of how it would benefit my career. I searched online and checked professional social networking sites such as Linkedin and what intrigued me was that Moringa stood out. The Data Science professionals that I follow on Linkedin have a background in Moringa hence my interest. I reached out to them and they gave me the confidence that joining Moringa would be a stepping stone for my career. This far, I believe that I made the right decision.
Have you worked on any project now that you are in phase 2? If you have, what has been the highlight of the project?
I have, in phases 0 and 1, I learned Data Engineering, Data Visualization with Python – things I did not know. I have been able to apply the knowledge learned at work and the advantage I have is that we are not limited to the tools we can use. In matters of data at work, I would previously liaise with our IT team which would take time to query and analyze data, and would sometimes be manipulated. I recently learned SQL that has enabled me to enjoy aspects of my work that involve querying data to figure out what it means, and talking to people way up in the organization and telling them what the data says the smart decisions are.
I'm thrilled that I can also do Data Visualization which can be understood by people with non-technical backgrounds. I am eager to learn more about data collection, data mining, and forecasting – skills that will come in handy at work.
What are some career aspirations you have once you graduate?
Allow me to paint a picture of our class. We are 84 and as the class representative, I interact with most students. Throughout our group discussions, the classmates that work in statistics pose real-life questions that require us to apply the knowledge learned in class. We thrive on a collaborative spirit when we work together to solve complex problems as we apply the knowledge we have gained to real-life situations. Doing this has broadened my view on the career choices I can make with my skills. I'm halfway into the course in Phase 2, and I believe that by the time I'm in Phase 5, I will be an exceptional Data Scientist.
Once I graduate, I will consider venturing into data-driven audit consultancy. Career options abound.
How would you describe your learning experience at Moringa?
Having gone through 8-4-4 and now as a professional, I realize that a lot of knowledge taught to us back then is irrelevant and was to be utilized in passing exams – as the content lacked a practical aspect. The organization of classes at Moringa is impressive. There are weekly lectures, stand-ups, streamlined communication channels between the Technical Mentors (TMs) and students through Slack, and peer breakout sessions where we have our blockers solved.
Classes start with the TMs inquiring how people are fairing and depending on the responses, they assess how best to conduct the class. There are also feedback sessions where there the TMs incorporate the feedback received into their teaching and classroom interaction with the students. 
Knowing that we are listened to is motivating and gives me the oomph to power through. I'm a family man who is also a working professional, so despite the challenging course, I am determined to excel in my studies because I know that the knowledge I'm learning is equipping me into a well-rounded finance and data science professional. 
What would you tell someone who would like to pursue a career in Data Science?
I would tell them to first enroll at Moringa and secondly, we are in the 21st century and data has become the lifeblood of the digital age. Businesses across industries require people with data analytics skills who are prepared to challenge norms.  An undersold aspect of this field is just how versatile the skills are. Even though a lot of people are gunning for "data scientist" jobs, there are literally hundreds of thousands of jobs right now seeking professionals with data literacy as part of their repertoire. For anyone interested in Data Science, I'd say definitely go for it.
How can people reach you for mentorship or career guidance?
I'm open to mentorship, find me on LinkedIn as Stephen Gathai or send me an email via gathaistephen@gmail.com. I will be happy to connect and offer my guidance.
Interested in upskilling or starting your career in Data Science? Apply now for our next intakes below.
Data Science Full-time classes – https://bit.ly/3CJ8Mv0 
Data Science Part-time classes – https://bit.ly/3CGWF1D