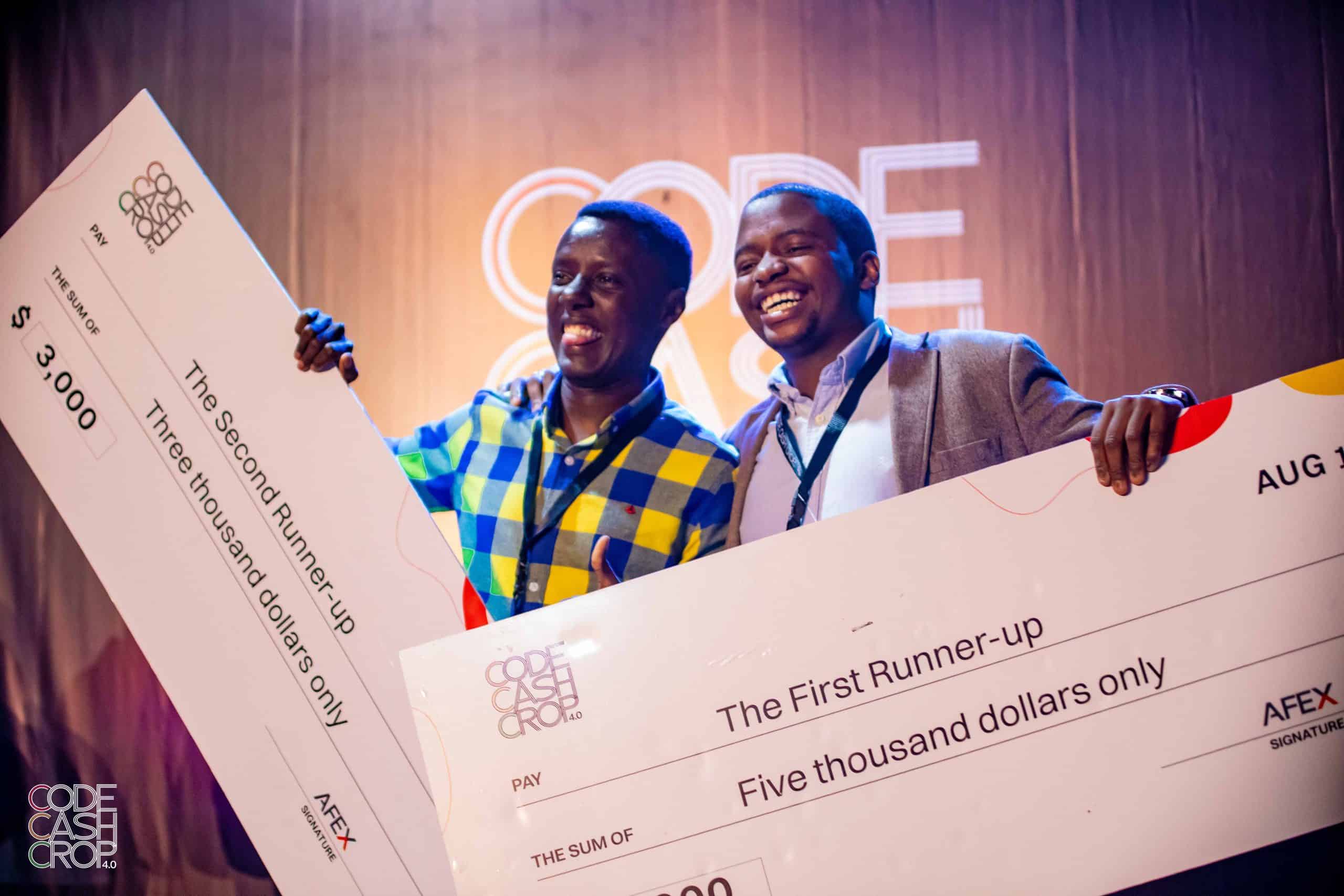 1. Can you tell us about your background and what led you to pursue a career in tech?
I'm currently in my fourth year, pursuing a BSc in Telecommunication and Information Engineering at JKUAT. My journey into the world of tech started with a nudge from my co-founder, who had a deep passion for programming. His enthusiasm rubbed off on me, and I took the plunge.

2. How did you first learn about Moringa School, and what motivated you to enroll in the software engineering program?
We stumbled upon Moringa School through Twitter, and what really drew me was the unique learning model specifically how they delivered the programs through remote learning. It seemed like a fantastic opportunity to acquire the skills I needed while still being able to learn from the comfort of my own space.

3. What specific skills and knowledge did you gain from Moringa School that you believe contributed to your success in the hackathon?
Certainly! Beyond the technical coding skills, Moringa School placed a strong emphasis on honing soft skills. My Technical Mentor, Faith Kilonzi, encouraged me to not only code but also to pitch my ideas and teach others. These communication and presentation skills were invaluable during the hackathon.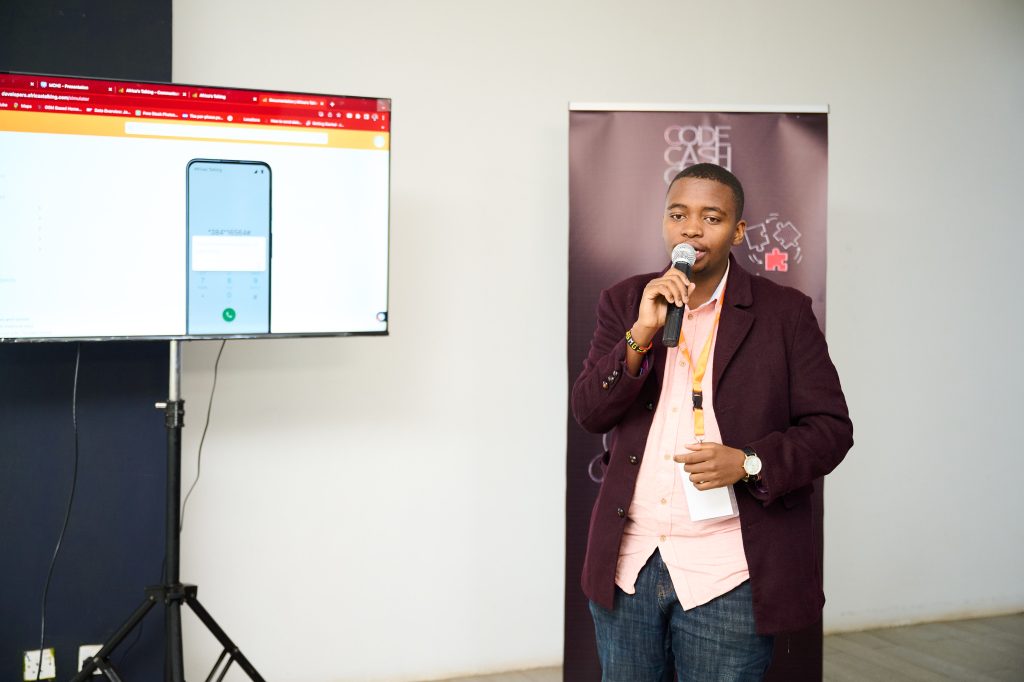 4. Could you describe the solution you and your team presented at the Code Cash Crop 4.0 Hackathon?
At the hackathon, we showcased "Mche," a solution designed to support farmers. Our platform offers advisory information to help farmers choose the right crops and timing. Farmers can purchase input supplies conveniently and sell their produce at competitive prices through Mche. Additionally, we've created a supportive community where farmers can connect with each other, and we've even integrated an AI assistant to answer their questions.

Incorporating tech and agriculture will fundamentally alter how food is produced, distributed, and managed in Africa, ensuring sustainability and food security.

5. How did Moringa School prepare you for the intense competition and pitch presentation at the hackathon?
Moringa School equipped us with the technical skills & tools we needed, like React JS and Rails, which we used to build our project. Additionally, it was through Moringa that I connected with my talented team members, including my co-founder Kiprotich Kimutai, our data scientists Amos Kibet and Scholar Chepkirui, who are Moringa School graduates themselves, and our UI/UX designer, Emma Neema. These connections were instrumental in our success.


6. What were the key challenges you faced during the hackathon, and how did your Moringa School training help you overcome them?
Our main challenge revolved around the financial feasibility of our solution. Thanks to my time at Moringa, I was well-prepared to address these challenges. We invested time to practice our pitch, work on the business pitch decks and create business models after every capstone project, which came in handy during the hackathon.


7. Were there any specific mentors or instructors at Moringa School who played a pivotal role in your journey leading up to the hackathon?
Absolutely, I'd like to give special thanks to Albert Bryon, one of the judges and a Technical Mentor at Moringa, and Faith Kilonzi for their guidance. I'd also like to express my gratitude to Stella Ngina from the Outcomes Team who shared the hackathon opportunity with us.

8. Winning the hackathon is a significant achievement. How do you see this victory impacting your future career and goals?
Winning the hackathon has been a huge confidence boost. It's a clear reminder that with dedication, I can achieve anything I set my mind to. This victory has set a high bar for my future endeavors, and I'm eager to take on more challenges.


9. What advice would you give to aspiring tech enthusiasts and entrepreneurs looking to make a difference in the agriculture and technology sectors, especially those considering enrolling in Moringa School?
I would advice techies to just start and build in public, be proud of their work and post it on Twitter and Linkedin. The importance of sharing your work on these platforms is that you can interact with other developers and get feedback on how to improve your work.

10. As a parting shot, what is a quote you live by?
There is one Steve Maraboli quote that I purpose to embody.
'Live your truth. Express your love. Share your enthusiasm. Take action towards your dreams. Walk your talk. Dance and sing to your music. Embrace your blessings. Make today worth remembering.'

11. As we conclude, your story is truly inspiring, and there are individuals who may wish to connect with you for mentorship or opportunities. How can they get in touch with you?
I can be contacted through my personal website – michaelmunavu.com.