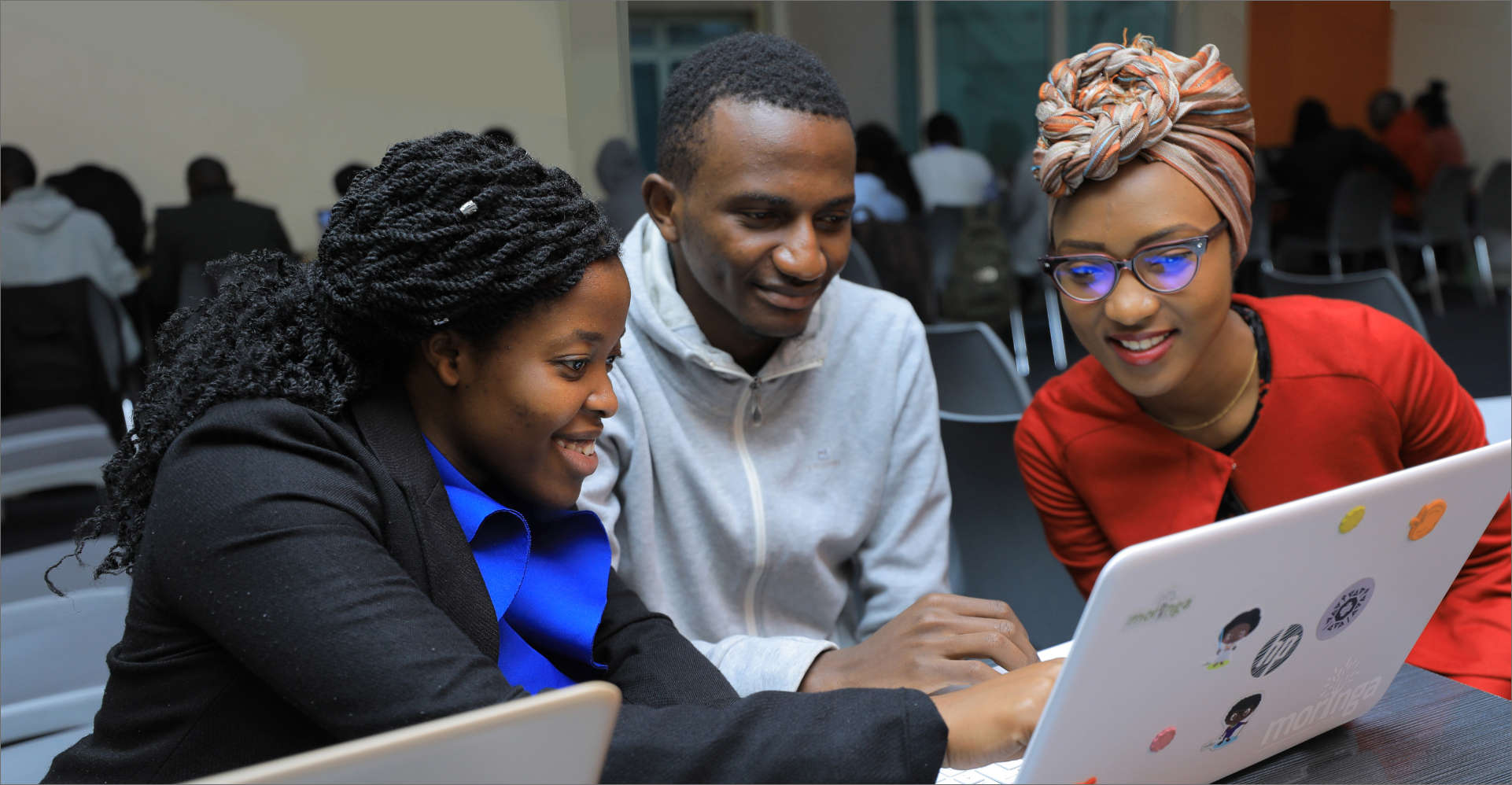 Unemployment is a common denominator in any economy, whether a 1st world or 3rd world country, this is a struggle that is yet to be fixed. Here in Kenya, certain events of the past two years had a significant impact on youth unemployment. For instance, the COVID-19 pandemic came with unprecedented economic ramifications that led to job cuts and layoffs, shut-downs and general slowdown on major sectors of the economy as consumption in major sectors shrunk. The prolonged electioneering period also had its own share of impact on employment with firms taking a cautious approach to see out the elections before making any major commitments in investments for staff or new markets/ products.
While we try to understand this specific problem that just will not go away, Moringa School conducted an independent study that sought to understand the correlation that our training has on job outcomes. The study was carried out by SJF Analytics, a Nariobi based M&E firm and funded via our partnership with Mastercard Foundation.
We are not concluding that education alone can sort out the problem of unemployment but it sure does have a very big impact leading to dignified jobs and careers. The ironic thing is that in the Tech sector, demand outstrips supply, in the sense that employers' preference for more senior hires cannot be satisfied by available talent in the market. In the case of Tech talent the universities we have offer a more general coursework but this can be complemented by coding bootcamps and tech accelerators like Moringa School who offer more practical curriculum that is outcomes based and linked to job readiness.
So, how does an alumnus from Moringa School perform versus a student who studied IT/Tech related courses in a general university? While we do not have concrete data on the latter, in finding employment after graduating from Moringa School, the study showed that more than half of the Moringa Alumni were able to find employment within a year of completing their course(s). In the cut-throat, ever-changing world that is Tech, Moringa School students have the edge that employers are looking for.
The most popular position held in most of the employer organizations was Software Developer/Engineer with Data Scientist/ Analyst coming in second, with other roles in demand such as Full-stack and Android developers. It is important to note that our respondents from the selected alumni were mostly male, with 38% being female the majority having graduated in 2022, being self-sponsored students with 71% of the respondents having trained in Full stack development. We also found that most of our alumni 69% were degree/diploma/certificate holders, while the rest come straight from high school.
In relation to the employers we interviewed, a key observation is that about 70% of the alumni are employed in their area of study. Out of those employed, 65% of them were both employed and running a business at the same time, 23% were in full-time employment only, and 12% running a business only. The employers interviewed ranged from state parastatals, private entities within different industries to NGOs.
The striking finding was the salary progression of our graduates, with the average salary of students before joining Moringa being at KES 15,000 per month (in line with the national minimum wage). This average grew to KES 36,000 per month being the first salary post graduation. The progress there on as graduates gained more experience is exponential with average starting salary in the 2nd job being at KES 75,000 per month and those in 3rd jobs attracting beyond KES 120,000 per month. The average time between roles was found to be one year showing the fast paced nature of this sector. We are also observing a growing trend in freelancing (12% of respondents claimed to be involved in this activity either full or part time augmenting their core income) with examples of graduates working with global employers either remotely or by relocation as was the case with Jusus Mbaluka who recently secured a job as a Software Engineer with Amazon in London, having graduated with Moringa some five years ago.
I will admit that there is still more work to be done when preparing our students for the job market, but could we have gotten one step closer to finding a long-term solution to this monster we call unemployment? Maybe, what we do know is that continuous feedback, especially from our alumni, will help us understand the gaps, and fill them so we as Moringa School are better equipped to train and support our current and prospective students!
By Moringa School CEO,
Snehar Shah