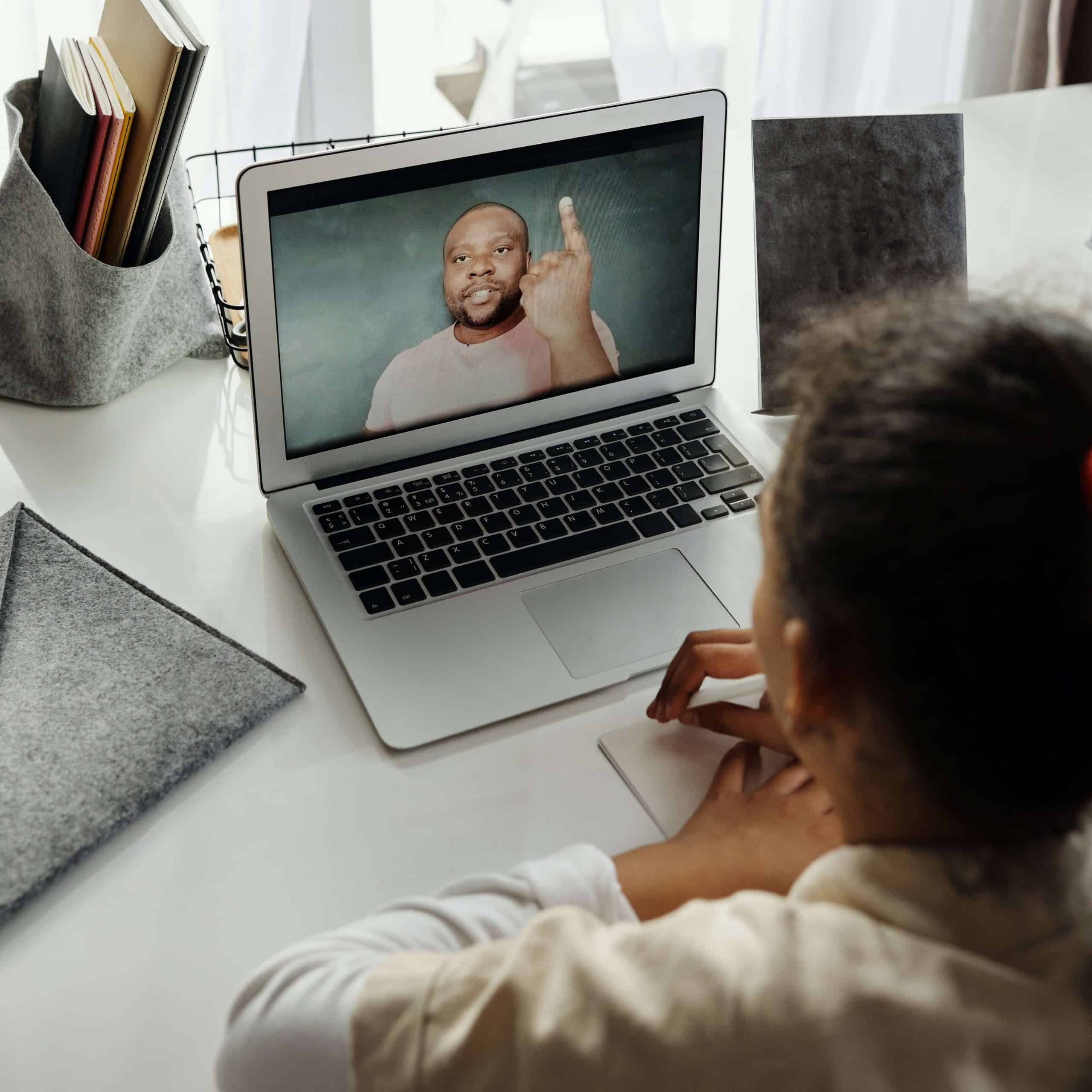 If you are a tech student opting for a full e-learning experience or a hybrid model of learning, you may face specific stressors that you can learn to combat through a proactive approach. A 2021 study published in the journal, Annals of Medicine, has found that the sudden, vertiginous rise in the popularity of e-learning brought about definitive challenges that include a lack of readiness for the change. Students who are accustomed to face-to-face lessons experience stress and anxiety, though the study also found that the level of student satisfaction with the e-learning model very much depends on the quality of the course they are studying.
The Technical Mentor <> Student Relationship
If you have already been a student at Moringa School and you have pursued studies in areas like Software Engineering, Data Science, or DevOps Engineering, you may have enjoyed interacting with your teachers/trainers and/or tutors. Research has shown that in conventional campus-based learning, relationships between trainer and learner are profound and lively, often resulting in high motivation for students. Additionally, trainers can observe students' mental states. When they perceive stress or anxiety in the classroom, they can switch strategies to enhance the learning process. Moreover, science has established that body language plays an important role in communication. These are challenges that trainers need to take into account and overcome through clarity of purpose, good communication, and a set of useful online resources students can access when required.
The Boom in E-Learning Across the Globe
Africa is not the only continent to be riding the e-learning wave. The overall global e-learning market is expected to reach a worth of $350 billion by 2025 and this modality is popular among full-time students as well as companies. In fact, many students are taking advantage of current times to work as e-teachers or tutors, attracted by the ideas of borderless research, the ability to work from anywhere, and the compatibility of this job with their own studies.  Startup costs for online teachers are low, and many qualified postgraduate students sign up with established schools to share their knowledge while advancing in their own specialties. 
The Role of Teachers In Creating an Optimal Learning Experience
The Annals of Medicine study indicated that in order to enjoy a fulfilling experience, students must be ready for e-learning, taking specific steps, so they are confident and able to undertake all tasks efficiently and within established deadlines. Measures can be taken by both teachers and the students themselves, to optimize learning and keep motivation and effort high. Teachers should begin by taking cultural considerations into account. For instance, some cultures are concerned with others' opinions and their relationship with team members, fearing "loss of face." Others may value occasional face-to-face encounters as a way to strengthen bonds and enable them to feel like they are part of a supportive, collaborative community. Teachers can also lower stress by making the requirements of online tasks (especially collaborative tasks) very clear. If all students know their goals, roles, and the way they need to go about collaborative projects, they can confidently ensure they stay on track.

How Can Students Reduce Their Own Stress Levels?
Problems with equipment and a lack of technical skills can interfere with learning and increase stress levels. Students who opt for a fully online learning model should therefore take the time to practice with the technology they will be using in class. They should have the option of posing course tech-specific questions to their teachers or tutors. Indeed, an entire session of using pertinent technology—one in which questions are encouraged and answered with patience—can ensure that students are confident with the technology they need to master for the rest of their course.
Online learning is a practical, affordable solution for millions of students across the globe. As is the case with on-campus learning, however, e-learning can have specific stressors, including a lack of technological confidence on behalf of students and teachers. Time should be taken to introduce both teachers and students to relevant technology, so that more priority can be placed on observing signs of stress, ensuring open body language is used, and creating opportunities for occasional face-to-face meetups.
This is a guest post article written by Jackie. If you are a technical writer and interested in publishing your articles with Moringa email our team on marketing@moringaschool.com for collaborations.