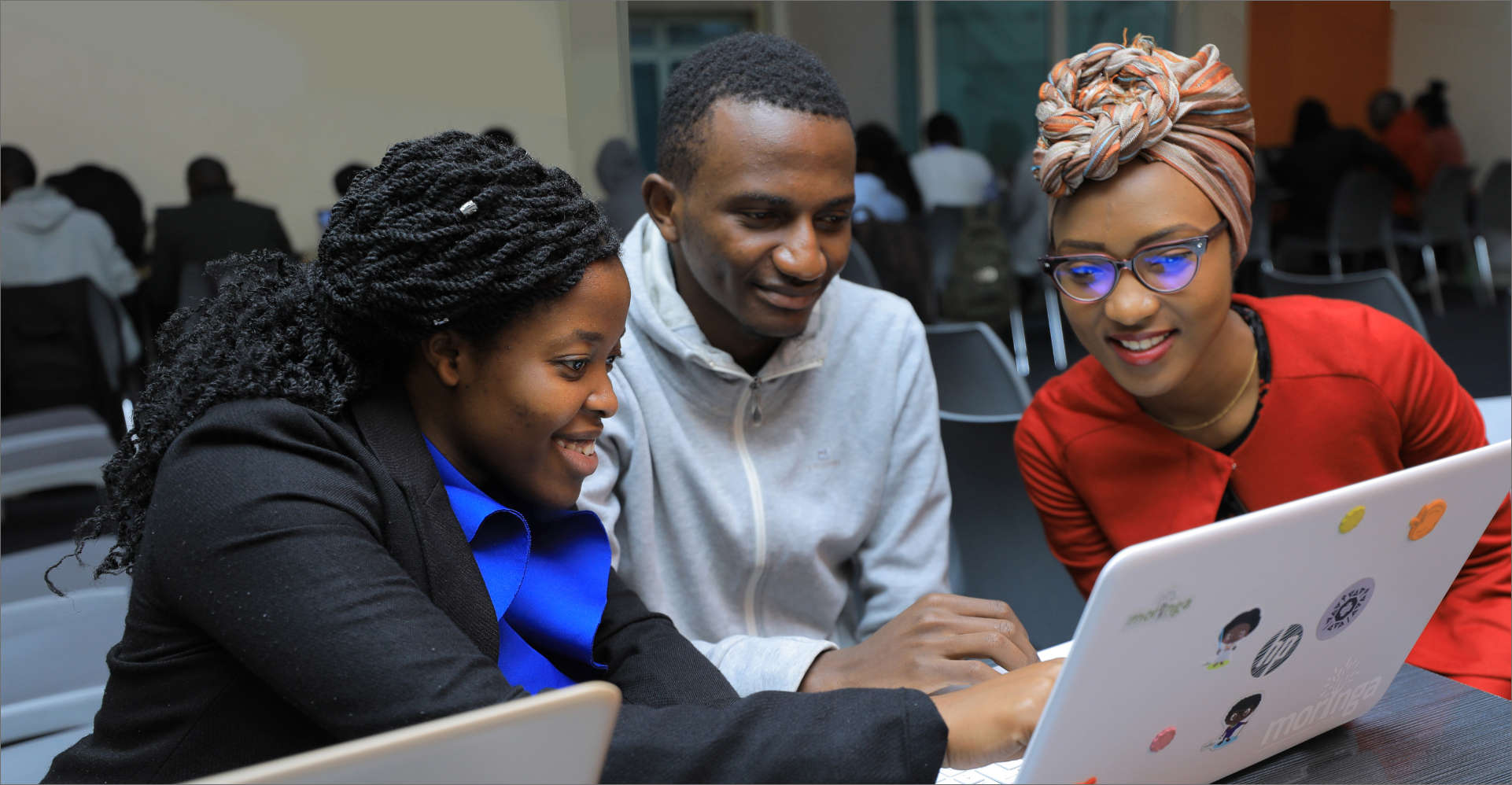 NAIROBI, Kenya, 30th November, 2022…. Moringa has graduated a cohort of 257 students in Software Engineering and Data Science using the Flatiron School Curriculum – the leading tech career-focused learning platform in the US.
The graduation event which took place on Friday, 18th November 2022 at Moringa was themed, "Reimagining the future: Cultivating an entrepreneurial mindset and harnessing opportunities as the first step to success"
Speaking during the graduation ceremony, the Chief Guest, Eng. Andrew Masila, Technology and Innovation Leader at Safaricom said, "I am elated to learn that Moringa School continues to push the bounds through great offerings in terms of curriculum and being one of the best Tech Institutions not only in Kenya but in Africa. This graduation today is also proof that the caliber of learners they churn out are a cut above the rest of their counterparts and we can attest from the many Moringa graduates that work with us at Safaricom." 
Through Moringa's course offerings, students get to accelerate their careers as programmers, developers, software engineers, data scientists just to name but a few.
In February this year, Moringa and Flatiron School announced a partnership that licensed the Flatiron School curriculum to support their goal of closing the skills gap in Africa's job market by delivering transformative tech-based learning to high-potential jobseekers. Learning material is delivered in a remote or hybrid bootcamp model, allowing Moringa to re-think its campus-based teaching model to continue to grow the tech sector across Africa. 
Moringa recently conducted an independent study that sought to understand the correlation that the training has on job outcomes. The study was carried out by SJF Analytics, a Nariobi based M&E firm and funded via our partnership with Mastercard Foundation. The study showed that more than half of the Moringa Alumni were able to find employment within a year of completing their course(s). In the cut-throat, ever-changing world that is Tech, Moringa School students have the edge that employers are looking for.
The striking finding was the salary progression of our graduates, with the average salary of students before joining Moringa being at KES 15,000 per month (in line with the national minimum wage). This average grew to KES 36,000 per month being the first salary post graduation. The progress there-on as graduates gained more experience is exponential with average starting salary in the 2nd job being at KES 75,000 per month and those in 3rd jobs attracting beyond KES 120,000 per month. The average time between roles was found to be one year showing the fast paced nature of this sector. We are also observing a growing trend in freelancing (12% of respondents claimed to be involved in this activity either full or part time augmenting their core income) with examples of graduates working with global employers either remotely or by relocation as was the case with Jusus Mbaluka who recently secured a job as a Software Engineer with Amazon in London, having graduated with Moringa some five years ago. He has built his career from Agri – business Management to a world class software developer. Justus, who now lives in the UK, believes that "With a growth mindset, you can build a desired future."
Since its inception in 2014, Moringa has trained over 4,000 students and placed more than 70% of its
graduates into leading companies throughout Africa and the world.
Intakes for this course are done every quarter and target high school students who score a C and above, University Graduates or anyone wanting to build a future in Tech.
Steve Nyikuli – Director of Marketing
steve.nyikuli@moringaschool.com
Mobile: +254 719 407816