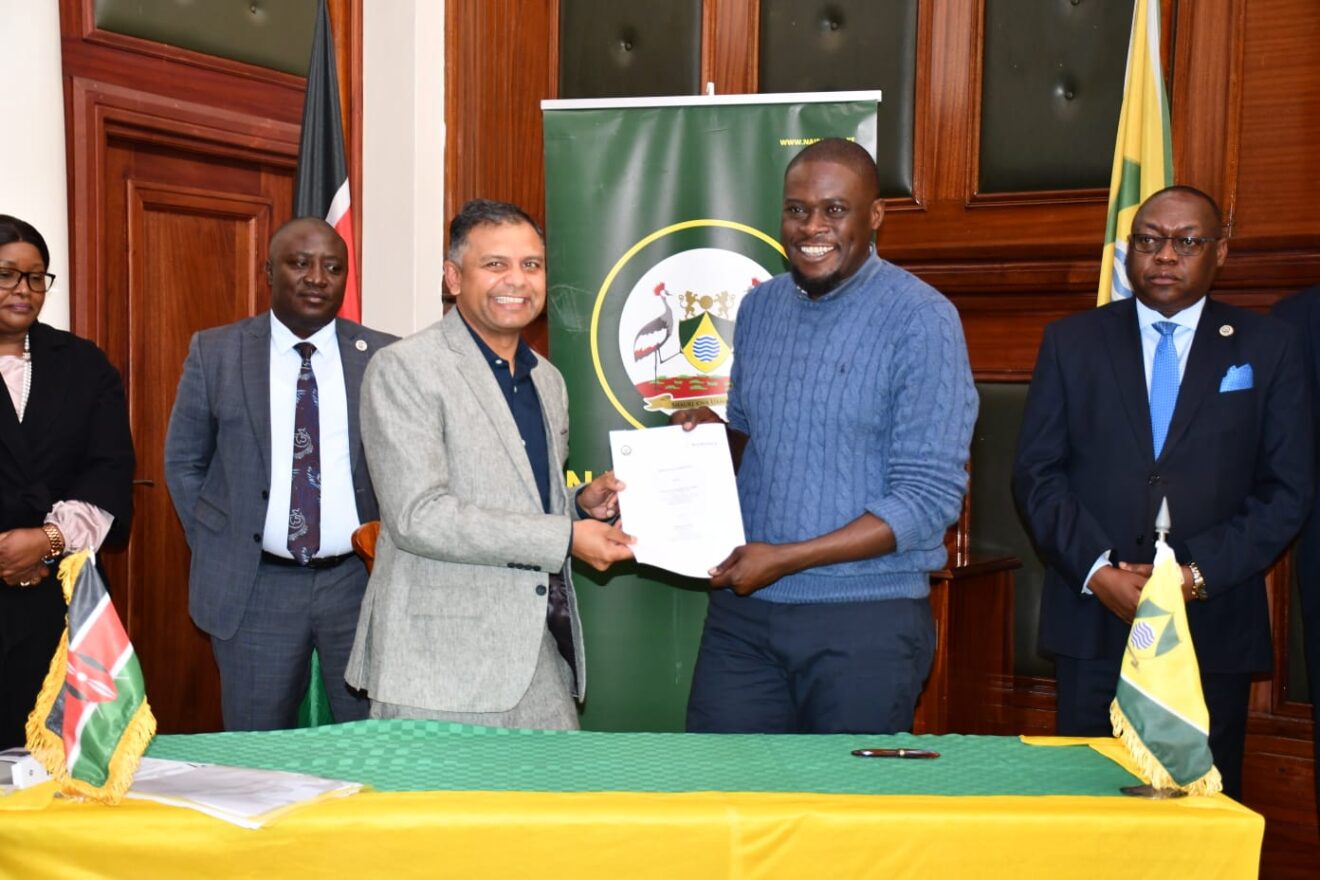 Nairobi, Kenya, May 2nd, 2023
The County Government of Nairobi and Moringa School have signed a partnership to provide free introductory digital skills training to Nairobi youths, enrolment of Moringa graduates in the County's Entrepreneurship and Mentoring programs, and marketing tech talent to Nairobi's business community. The program seeks to stimulate an interest in STEM, equip young people with the skills they need to succeed in the digital age and place tech talent into income-generating opportunities.
According to a report by the World Bank, Kenya's digital economy grew by 12.8% in 2020, and Nairobi is at the forefront of this growth. This partnership is a response to the growing need for digital skills training in Nairobi, where many young people lack access to quality education in digital skills. Through this collaboration, the County Government of Nairobi and Moringa School aim to bridge this gap to ensure that more young people in the city have the opportunity to develop the skills they need to succeed in the digital economy.
The free digital skills training program will be available to youths between the ages of 18 and 30 and will cover a wide range of foundational topics, including web development, mobile application development, data science, and digital marketing. The participants will have access to experienced trainers from Moringa School, who shall provide hands-on training and mentorship to help them build their skills and confidence in the digital field.
Speaking about the partnership, the Governor of Nairobi, Hon. Johnson Sakaja said, "We are excited to partner with Moringa School to provide this valuable opportunity to our youths. We believe that by providing free digital training, we can help unlock the potential of many young people in our city and equip them with the skills they need to thrive in the digital economy."
Moringa School CEO Snehar Shah, added, "We are thrilled to partner with the County Government of Nairobi on this important initiative. Our mission at Moringa School is to empower people with the skills and confidence they need to succeed in this digital age, and this partnership will help us reach more young people in Nairobi and give them an introduction to this fourth industrial revolution. Moringa is excited to support this partnership and committed to positioning Nairobi as a full-fledged digital hub that can provide tech talent for Global needs"
The program is set to commence in June 2023, and interested participants can apply online through the Moringa School website.
About Moringa School
Moringa is a multi-disciplinary learning accelerator committed to closing the skills gap in Africa's job
market by providing transformative tech-based learning. Founded in April 2014, Moringa School plays a pivotal role in developing and nurturing high-potential individuals who are passionate about technology and want to take a lead role in Software Engineering and other tech-based programs.
Moringa prides itself in training 7,000+ students and placing more than 75% of its graduates into
leading companies throughout Africa and the world. Some of the notable companies that our graduates have been placed in include Safaricom, I&aM, Andela, Sanlam, Microsoft, Cybertek, and Dalberg Data Insights. In 2020, Moringa was listed among the top 50 Edtech companies in Africa by HolonIQ. The World Bank cited Moringa as a leader in the space following its research into technology boot camps. Most recently, Moringa School was selected as one of the World Economic Forum's "Technology Pioneers in 2021."
Through a distinctive learning model and a curriculum partnership with Flatiron School [the leading boot camp in the US] Moringa is creating world-class developers in Africa.
For more information about Moringa, visit: https://moringaschool.com/
About Nairobi County
The Nairobi City County is the creation of the Constitution of Kenya 2010 and the successor of the defunct City Council of Nairobi. It operates under the auspices of the Cities and Urban Areas Act, The Devolved Governments Act, and a host of other Acts.
The Nairobi City County is charged with the responsibility of providing a variety of services to residents within its area of jurisdiction. These include the services that were hitherto provided by the defunct City Council and the ones that have been transferred from the national government.
The former include Physical Planning, Public Health, Social Services and Housing, Primary Education Infrastructure, Inspectorate Services, Public Works, and Environment Management while the latter include Agriculture, Livestock Development and Fisheries, Trade, Industrialization, Corporate Development, Tourism and Wildlife, and Public Service Management.
For more information, please contact:
Victor Agolla, Chief Officer, Digital Economy & Startups at City County of Nairobi – info@nairobi.go.ke
Steve Nyikuli, Director of Marketing at Moringa School – steve.nyikuli@moringaschool.com