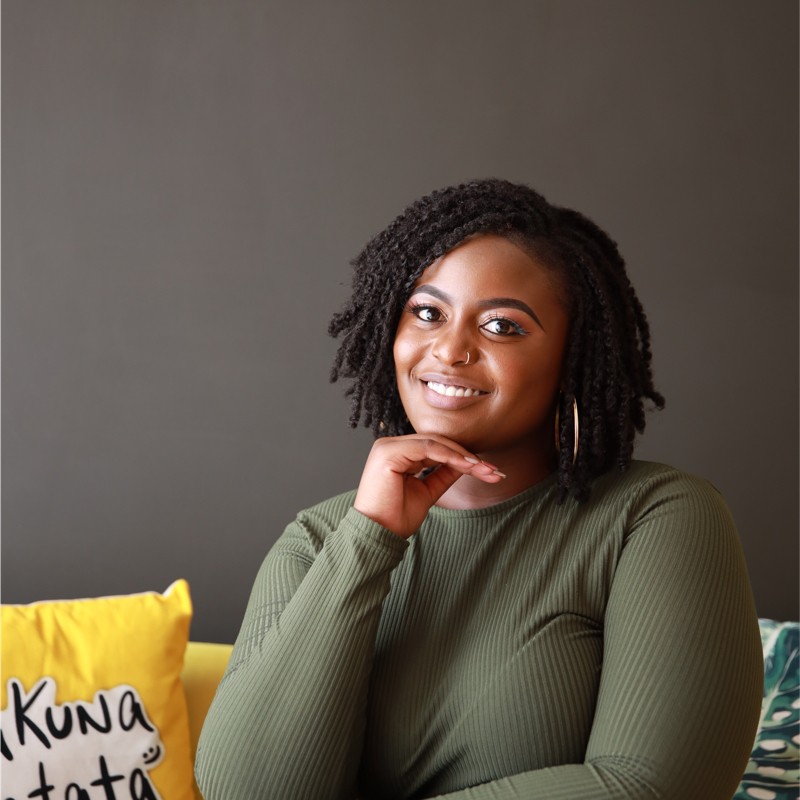 Who is Tess Herra? Tell us a little more about yourself.
Tess Herra Yieke is a  trainer, who believes that talent will get you wherever you need to go, but only character will keep you there and propel you to the next unimaginable level of your life goals.
I majored in Industrial Sociology, Organizational Psychology, and Gender studies at the University of Cape Town. Currently, I am also pursuing a Master of Philosophy in Development at the same institution.
Tess has experience developing and delivering both academic and soft skills content to various groups of people through in-person and online learning platforms globally. I have worked with teams in tertiary learning institutions as well as youth governmental and non-governmental organizations and I am highly passionate about training and helping people become the best versions of themselves.
A fun fact about Tess?
I am terrified of heights but I have bungee jumped before 
Why should people care about upskilling with Soft Skills? 
We live in a world where education and technical skills are becoming the norm. A degree or a technical skill is not enough to get you ahead anymore. The job market is saturated with experts in each field like you and me. However, the only way that you can set yourself apart from the next knowledgeable specialist in your line of work is through soft skills. A Harvard research study on the importance of soft skills showed that 85% of job success comes from having well-developed soft skills and people skills. The world of work is constantly changing and so are the people in it, the only way to stay on top of these changes and make a real impact in your field is to join us at Moringa  School to start your journey of self-discovery and acquire the soft skills you need to continue being a successful professional. 
In your opinion, why should someone apply for the Professional Development course?
Our set of unique professional development soft skills courses are not just randomly put together, they are based on deeply meticulous research regarding the current job market and the business world. After undertaking our courses you will have the top set of soft skills needed in your field of expertise. Additionally, you will be self-sustainable as we will equip you with the tools that you can use to continuously re-strategize and develop yourself throughout your career life. 
Admissions for Moringa's 5-week Professional Development Training Course is ongoing. Sign up to join and learn how to stay ahead of the industry – https://moringaschool.com/courses/professional-development-course/