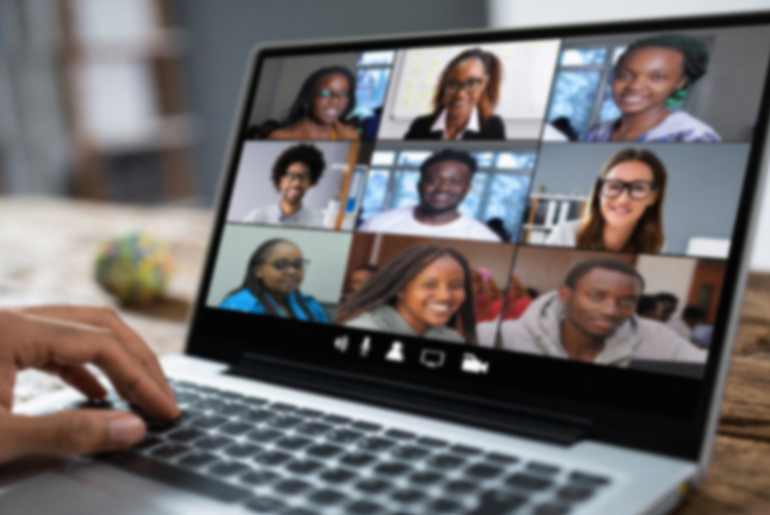 By Allan Ong'ang'a
A healthcare system that is overwhelmed. Massive infections precipitating a pandemic. Shrinking medical supplies. Global powers united to defeat a common enemy. Businesses shut down while others recorded tremendous growth. If the CoronaVirus Disease of 2019 had a better way of announcing itself to the global community, it surely cannot beat this one that we have experienced in the recent past. We saw news of healthcare workers dealing with the strain that comes with handling patients at a massive scale. The fact that there was no cure made matters worse. But it is not healthcare alone that was affected.
The education sector has perhaps experienced the greatest test in the last eighty years. The UNESCO reports that learning disruption affected over 1.2 billion learners across 158 countries. School closures precipitated a massive unprecedented shift in how instructional design and delivery are handled. Overnight, we saw schools switch to remote learning in order to mitigate the effects of the disruptions to the learners. In Kenya, for example, Moringa School transitioned to full remote learning within one week of the government's directive towards closures of learning institutions and other establishments. These efforts must be appreciated and the leaders of the organizations who took the bold steps to pivot must be called out for showing grit, fluidity, situational awareness, and an unwavering commitment to their teams and customers.
However, the recent introduction of virtual learning at my son's school got me thinking about how relevant technology can be to different audiences. My son is an eight-year-old second grader who now has to attend virtual classes via zoom — using his mother's handheld device. This scenario coupled with the current tug of war between private schools and parents got me thinking about design principles that put users at the top of the funnel. So the big question I have today is; is technology enough to deliver an exceptional virtual learning experience?
While it is understandable why schools would rush to pivot to virtual learning environments, what has been lost on many observers is why the needs of the customer- the student – have been put further down the pecking order after technology and profits. For example, what learning outcomes would a school expect from a kindergarten kid taking classes via zoom? It is my considered view that there are certain additional factors that can tremendously contribute to improving the learning experience in a virtual environment.
Socio-economic variables have a huge impact on learning experiences
Learning, whether physical or online, takes place within a specific environment. For example, it would be expected that learning would be more difficult in a larger family with members of varied age groups than it would in a smaller one. A study conducted by Spiros Protopsaltis and Sandy Baum found that in a range of environments, the gaps in student success across socio-economic groups seemed to be larger in online environments compared to physical classrooms. At Moringa School, for example, we ran a series of surveys to understand what extra support we could accord to students. Students from vulnerable communities would ordinarily have to face the burden of choosing between online study vs other critical domestic functions that may determine the fate between study and the next meal. However, when the key focus of learning institutions is to improve learning outcomes, the focus then will be more on identifying critical blocks that inhibit the quality of the final product.
Real-time synchronous online interactions have a significant impact on outcomes
One of the most critical elements of in-person learning is the social support mechanism that comes with it. This support is both critical in identifying and extending support to learners who have to contend with inadequate environmental stimuli back at home. The importance of social strata and how that impacts learning outcomes is, therefore, something that must be heavily considered in an online environment. One of the most ubiquitous themes in the body of literature focused on online learning is the social support provision in an online environment. It is, therefore, imperative that online programs must incorporate student-faculty interactions in a way that improves learning outcomes. Moringa school does this through the provision of ongoing support by technical mentors to students. Spiros and Sandy write in their study that:
"..as efforts to further expand online learning proceed, it is critical to design more interactive educational experiences that integrate regular, direct and meaningful contact and communication through real-time class sessions and other synchronous interactions with peers and instructors."
One of the biggest conundrums that EdTech companies have had to deal with is the low completion rates for online programs. While MOOCs (Massive Open Online Courses) have recorded massive leaps in completion rates compared to five years ago, the human psyche remains stubborn. Studies and experiments have shown that one way to improve outcomes and completion is by providing intrinsic motivational triggers that lead to rewards. The promise of job placement support or seed funding, for example, are some ways that for-profit companies are using to improve completion rates. However, an underlying issue that we must factor in is the level of self-discipline required by the learner to follow the schedules and complete learning milestones. In addition, online learning experiences differ greatly between students who are already strong academically and those who are struggling.
In conclusion, online learning has become a new normal even for the traditional instructor-led in-person models. While technology remains a huge enabler and breaker of barriers, we must resist the temptation to feel that technology alone can address the needs of students. Schools and companies must continuously apply user-centered or human-centered design approaches to bridge the gaps between provision and access, price and affordability, design, and outcomes, among other important variables that make the whole experience count. While private schools have rushed to implement virtual learning, we must pause and ask ourselves whether younger kids have developed the necessary visual-brain coordination capabilities to discern what goes on in a virtual learning environment. As we continue to build layers upon layers of security in our online learning tools, introduce nifty features that appeal to visual impulses, and extend convergence beyond the limits of the human imagination, we mustn't forget that the real issues that will make the difference do not lie with technology itself but the people interacting with it!
A prolific writer. Been writing mental notes since my teens 🙂 A tech enthusiast, not a geek. Opinions are strictly mine; shares, retweets, and claps theirs. https://www.linkedin.com/in/aonganga/